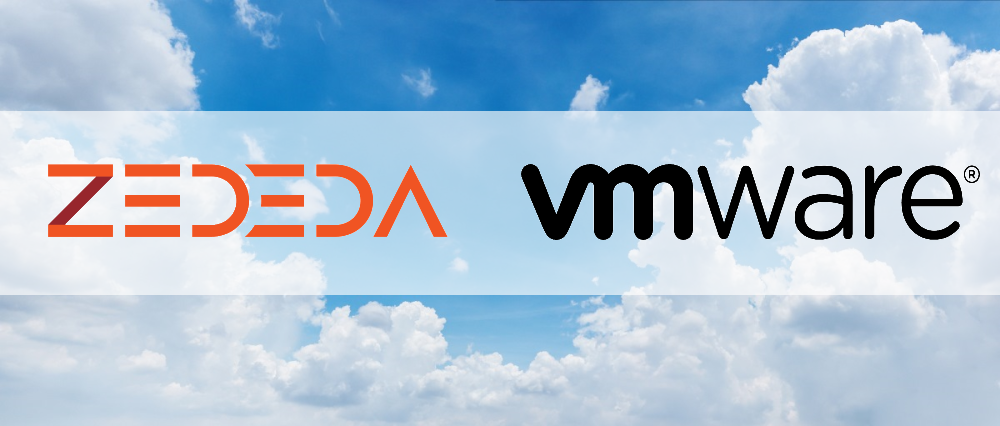 Today I am thrilled to announce one of our most powerful partnerships to date. We have signed a multi-year OEM agreement to supply VMware with our award-winning edge orchestration solution as part of VMware's Edge Compute Stack.
The modern computing landscape is drastically changing with the explosion of data from connected devices at the edge of the network. In fact, according to Gartner, 75% of all data will be processed at the edge by 2025. IDC's Worldwide Edge Spending Guide states that this year's total investment in edge computing is expected to be $176 billion, with a 2025 target of nearly $274 billion. Accordingly, more organizations are turning towards edge computing solutions in order to keep pace with digital transformation and data acceleration at the edge. 
ZEDEDA is a leader in management and orchestration for the distributed edge and we  expect this partnership with one of the industry's true visionaries will only enhance that position. As part of this partnership, ZEDEDA will supply VMware and its global customer base with our award-winning edge orchestration solution – simplifying and securing remote management of edge infrastructure and applications at scale. VMware customers will have the option to easily adopt edge computing in their distributed environments – in addition to their cloud and data center deployments. 
The partnership agreement includes integrations with other VMware products and technologies, including Velocloud, Tanzu, Workspace ONE, and vRealize Ops. These will be delivered as part of VMware's edge computing offering. 
VMware is not a stranger in the IT infrastructure space, as a leader with 37,000+ employees, evaluated net worth over $50B, and $12.85B in revenue to this date, they are used by virtually every enterprise in the world. VMware invented the concept of datacenter virtualization and built an incredible portfolio of software and services to enable the software-defined datacenter. 
For ZEDEDA to be selected by such an iconic company like VMware for this strategic initiative, is an honor, and it would have not been possible without the incredible support from Sanjay Uppal and his team. We look forward to building out this relationship as we continue together on the execution of various innovations between our two companies – stay tuned for more!
Finally, I would like to take the opportunity to thank the incredible team at ZEDEDA, who is the heart and soul of the company. Without their consistent hard work, we wouldn't have been able to build such an incredible and innovative solution. If you're interested in joining our amazing team (also ranked as top 8 for Best Places to Work this year), feel free to check out the ZEDEDA careers page – we're currently hiring! We'd love to have you. 
And, if you are a VMware customer and looking to learn more about this exciting partnership, please contact your sales team for more information!